2068 songs currently online and growing rapidly !
Find the ideal songs for your voice!
IMPORTANT NOTE FOR MALE SINGERS: In order to align with original sheet music and songs for female singers, the range of all songs for male singers are expressed one octave above normal. So if your range is between G2 and F4, you should input G3 and F5 in the search below. If not clear, ask your vocal coach for help.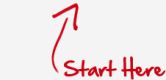 COMING SOON: Country, R&B and Jazz Standard Songs...
Want to know the vocal range for a particular song ? Use the quick search by entering the name of the artist, or the title of the song, or both. Then hit "Find!".
Want to get a list of songs that fit your voice and vocal range perfectly ? Use the extended search by choosing your lowest note, your highest note, your favorite genre, ... Then hit "GO!".
Recently added songs:
| | | | | |
| --- | --- | --- | --- | --- |
| Glass Animals - I Don't Wanna Talk | | Range: D4-B5 | | G Major |



| | | | | |
| --- | --- | --- | --- | --- |
| Sigrid - Mirror | | Range: G3-D5 | | G Minor |



| | | | | |
| --- | --- | --- | --- | --- |
| Sia + David Guetta - Floating Through Space | | Range: C#4-D5 | | F# Minor |



| | | | | |
| --- | --- | --- | --- | --- |
| Tones and I - Fly Away | | Range: G#3-C#5 | | E Major |



| | | | | |
| --- | --- | --- | --- | --- |
| Post Malone + The Weeknd - One Right Now | | Range: Db4-Eb6 | | Db Major |



| | | | | |
| --- | --- | --- | --- | --- |
| Martin Garrix feat. Bono + The Edge - We Are the People | | Range: G3-A5 | | C Major |



| | | | | |
| --- | --- | --- | --- | --- |
| Dua Lipa - We're Good | | Range: A3-C5 | | E MInor |



| | | | | |
| --- | --- | --- | --- | --- |
| Justin Bieber - Hold On | | Range: G#4-B5 | | C# Minor |



| | | | | |
| --- | --- | --- | --- | --- |
| Tate McRae - You Broke Me First | | Range: G#3-A4 | | C# Minor |



| | | | | |
| --- | --- | --- | --- | --- |
| Celeste - Love Is Back | | Range: E3-C5 | | E Minor |



| | | | | |
| --- | --- | --- | --- | --- |
| Twenty One Pilots - Saturday | | Range: Eb4-Ab5 | | Ab Major |



| | | | | |
| --- | --- | --- | --- | --- |
| David Guetta + Sia - Let's Love | | Range: F3-D5 | | D Minor |



| | | | | |
| --- | --- | --- | --- | --- |
| HAIM feat. Taylor Swift - Gasoline | | Range: E3-B4 | | E Major |



| | | | | |
| --- | --- | --- | --- | --- |
| Jorja Smith - Addicted | | Range: F#3-B4 | | A Major |



| | | | | |
| --- | --- | --- | --- | --- |
| Tom Grennan - Little Bit of Love | | Range: C#4-B5 | | E Major |



| | | | | |
| --- | --- | --- | --- | --- |
| Justin Bieber - Anyone | | Range: D4-D6 | | D Major |



| | | | | |
| --- | --- | --- | --- | --- |
| Billie Eilish - Happier Than Ever | | Range: E3-C5 | | C Major |



| | | | | |
| --- | --- | --- | --- | --- |
| John Mayer - Last Train Home | | Range: G#3-C#5 | | E Major |



| | | | | |
| --- | --- | --- | --- | --- |
| Dua Lipa feat. DaBaby - Levitating | | Range: F#3-B4 | | B Minor |



| | | | | |
| --- | --- | --- | --- | --- |
| Lorde - Solar Power | | Range: F#3-E5 | | E Major |